Carly Pearce
Thursday October 17, 2019
8:00 pm
All Ages
$20.00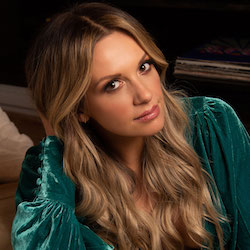 ---
Tickets available at the Buck Owens' Crystal Palace Box Office, Charge by phone 661-328-7560 and Vallitix.com
Carly Pearce has been there. Trying to make her dream come true, the 20-something knows what dead ends look like, how pulled up short feels and that the irrepressibility of want to will lift you up over and over again. Getting close, falling apart, being in love, bad boyfriends, crummy jobs, finding your way, second chances, enduring tenacity and people who understand are the essence of EVERY LITTLE THING, Carlys life is chronicled throughout her 13-track debut album on Big Machine Records.
I think what Ive lived and am writing about has happened to everyone, explains the willowy honey blond with the voice that sounds like smoke or warm bourbon. Raw, real, Im not trying to hide anything, And I think by sharing my struggles, whether you're a young girl or someone my age or my moms, youre either going to experience it, are going through it or already have.
But you're going to know theres truth here, because these songs are snapshots! There are musical clips of where Ive gone, where I want to go, what I want out of relationships and my expectations out of life. Im learning Im okay and at 27, this is exactly who I am.
Carly is currently exploding at country radio with Every Little Thing, a naked ballad that bristles with the agony of being left. Stark in a time of massive productions, the hollow beat throbs like a pulse and the melody drags with the ache of one who cant let go. But what really stands out is Carlys voice: slightly powdery in places, silvery in others, it has a raw muscular twist like a knife being turned.
Comments
comments