First Friday
Friday September 04, 2020
5:00 pm - 9:00 pm
All Ages
$0.00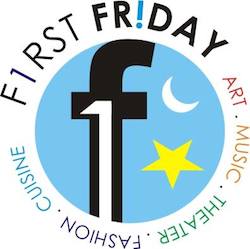 ---
A monthly celebration in the downtown Bakersfield Arts District.
Art, Music, Theater, Fashion, Cuisine.
On the first Friday of each month, the Arts Council of Kern features ArtWalk, a family-friendly arts event that showcases Kern County's best artists. Come enjoy — and buy — the creations of many different types of artists and craftsmen and women. It all happens from 5:00 – 9:00 pm beginning at the intersection of 19th and Eye Streets in downtown Bakersfield.
Comments
comments