FLICS: The Insult
Friday November 16, 2018
7:30 pm
All Ages
$6.00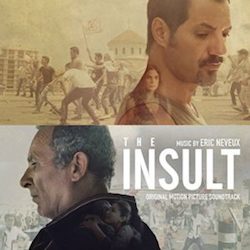 ---
Tickets available at the Fox Theater Box Office, Charge by phone 661-324-1369 and Ticketfly.com
THE INSULT
In today's Beirut, a civilian dispute blown out of proportion finds Tony (Adel Karam), a Lebanese Christian, and Yasser (Kamel El Basha), a Palestinian refugee, facing off in court. As the media circus surrounding the case threatens a social explosion in divided Lebanon, Tony and Yasser reconsider their values and beliefs as revelations of trauma complicate their understanding of one another.
Since 1982, FLICS has been proud to present the finest in international cinema to Bakersfield audiences. FLICS ended its very successful 36 year run after the retirement of its President and Creator, Phil Neufeld. With 21 years of FLICS presenting movies at the Majestic Bakersfield Fox Theater and witnessing first hand the quality of entertainment FLICS offered to its very loyal fans, it was an easy decision by the Fox Theater Foundation Board of Directors to do whatever possible to continue this tradition of providing unique entertainment to our community. Over the last few months the staff of the Fox and remaining members of FLICS have been working together to continue the FLICS legacy and find ways to improve the experience and entertainment provided.
There will be more benefits to our season subscribers. Those that choose to purchase our $50 season pass will receive a free small popcorn at each screening. Season passes are only sold at the box office and allow you access to all 14 Flix films.
How about a little wine with your movie? For all Flix movies this season we are letting you bring in your favorite bottle of wine to enjoy while under our stars. Corkage fee will be $10.00 and we provide tumblers.
Comments
comments