Granger Smith
Saturday June 05, 2021
4:00 pm
All Ages
$50.00 - $150.00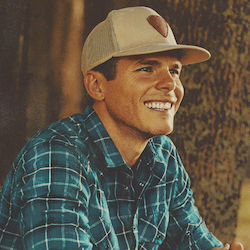 ---
Three local Kern County nonprofits have come together for one night to benefit children, adults, and veterans. The League of Dreams, M.A.R.E. Riding Center, and The Wounded Heroes Fund, all local nonprofit organizations, have partnered for an event, Concert for the Causes on Saturday, June 5, 2021. This event will be an evening concert at the Kern County Raceway Park.
Performances will be by headliner, Granger Smith featuring Earl Dibbles Jr., Jim Ranger, Joe Peters, and Boone's Farm Trio
The power of music has always been in Granger Smith's hands, even when he didn't know it. When people need hope, his songs inspires it. When people are in a tough spot, he shows them a way out. When people are looking for purpose, he is proof that sometimes purpose finds you.
That's what country music has done for Smith. And that's the true measure of a bona fide artist: when you can share a little bit of yourself with every story you tell and every picture you paint.
After the kind of year Smith had — we all had — he decided to let his music do the healing. Not just for himself, but for anyone who needs to hear songs that let them know they're not alone on whatever road they're taking.
And it's been a long time coming.
This new batch of music from the born-and-bred Texan initially started back in early 2019. Smith was writing and creating and prepping for his 10thstudio album, when all of those plans abruptly came to a halt.
"The vision for this music collection was just starting to cometogether. I had about six songs ready to record, and had booked a Nashville studio for June 5, 2019. And then we lost Riv the night of June 4," Smith recalls of the tragic nigh the and his wife Amber lost their 3-year-old son River in a drowning accident at their Texas home. "Everything stopped. The album wasn't just on hold. It didn't even cross my mind."
But after several months of mourning, he was visiting his parents, sitting on their front porch just outside of Waco, and listening to the song he'd written earlier that year with Chris DeStefano, Bradley Rempel and Jon Nite. "That's Why I Love Dirt Roads" was one of the songs he'd been planning to record on June 5.
"It started hittin gme in a different way. It had taken on new meaning,"he says. So he sat down to rework the song's bridge to reflect that sometimes dirt roads are beat up and broken, scattered and tossed in the breeze. But no matter their scars, it doesn't change what they are. That sounds a little like me.
His team warned him against any kind of re-entry into the music world. But Smith was insistent that if the song helped him cope, it could do the same for others.
"That was what I wanted people to hear me say. So when we started playing shows again, Iwas using that song to recalibrate mylife," he says. "You can relate life to a dirt road in a lot of ways: sometimes it's beat up, broken,scattered and washed out, and you don'talwaysknow what's around the next curve,but you take that roadanyway. That's what makes it beautiful."
General Admission Tickets (*standing only): $50
Reserved Table (8 tickets): $800
VIP Ticket: $150
VIP Lounge access
Access to front of stage
Upgraded restrooms
Comments
comments