Wade Bowen
Thursday September 12, 2019
8:00 pm
All Ages
$20.00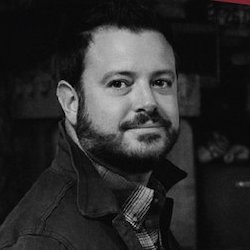 ---
Tickets available at the Buck Owens' Crystal Palace Box Office, Charge by phone 661-328-7560 and Vallitix.com
Waco native Wade Bowen began recording Solid Groundintent on making the artistic statement of his career a high bar considering the twenty years of success hes enjoyed but as his personal odometer rolled over into his fourth decade, his focus is more on legacy than next Saturday night.
I started thinking, how much longer can I do this and matter as a writer? My thinking is, I hope I can be like Guy Clark at 72 years old, still making great records that people still give a damn about. So I took my time with every aspect of this process.
Solid Ground is personal but not necessarily autobiographical, peppered with distinct south-of-the-border imagery of Acuna, and the nostalgic reflection of So Long Sixth Street. Rolling Stone spoke well of Day of the Dead, noting the mariachi influence, with accordion, Spanish guitar and a horn section augmenting Bowen's more familiar Red Dirt shuffle. The combination is Bowens signature – Texas flavor strongly spicing his mix of country, blues, rock and Americana.
The parched scenery, weathered outlook and gravelly vocals created a less-than-pristine album that was championed by producer Keith Gattis. Writing and vocal contributions from Andrew Combs, Jack Ingram, Waylon Payne, Angaleena Presley, Jon Randall, Lucie Silvas, and Charlie Worsham, among others.
I wanted to be pushed more than Ive ever been pushed but I guess be careful what you ask for, Bowen laughed. I wrote every day in the studio with Gattis. He wanted me there early to write every morning and we were recording before I even knew what the song was going to be.
Comments
comments